Message from CEO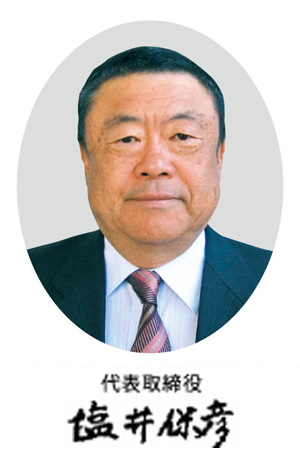 After the abolishment of hangontan-yaksho (the office that supervised and controlled manufacture and sales of pay-for-use medicines) of former Toyama Domain, Kokando was founded as its successor under the name of Toyama Kokando in 1876. For more than 130 years since then, Kokando has manufactured Japanese Chinese medicine and has to homes all over Japan. The Company has also worked to carefully select ingredients and to modernize facilities, including laboratories and plants. The Public Pharmaceutical School (the predecessor of the Toyama Medical and Pharmaceutical University) was established as a part of human resource development effort in training pay-for-use medicine delivery staff. Highly trained staff still deliver pay-for-use medicines of high quality to homes throughout Japan.
Kokando is making a step forward in expanding the spirit of healing people not just in Japan but also globally. The technological know-how cultivated at the headquarters plant, which is GMP-certified overseas, we have constructed a production system that is at the global standards. We still not only Japanese Chinese medicines developed based on knowledge of natural herbs harmonized with modern science but also ethical drugs.
  We will continue to live by "the spirit of healing people throughout," after which our company has been named. We will be building on, but not being content with our traditions. We will continue to be self-disciplined and diligent in what we do.

  We, Kokando truly appreciate your continued support and business.
CEO
Yasuhiko Shioi